~ Stargate-SG1 Fanfiction ~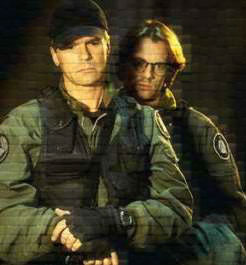 By Author
Damia a.k.a. Marie
Hidden in Plain Site
A funny little story about O'Niell's supposed dream about Daniel.
Pillow Talk
Another funny little story; this one about Daniel waking up in the middle of the night and tormenting poor O'Neill.
Kyrie
Black Widow
Jack and Daniel are left on a dark planet together when a mission goes awry.
[ back to main ][ contact info ][ webrings ][ links ]